Welcome! You're at Smiles Unlimited
From your first contact, you will notice Smiles Unlimited is not your average dental practice
We believe that going to a family dental centre, should be like visiting a friend. We can't help it – our heritage, culture, and nature value people and warm hospitality. That's why your comfort and good health are our priority – and your smile is our passion.
We also believe in the philosophy of a healthy mouth = a healthy body and that a few simple steps each day to maintain your oral hygiene can make a lasting impact on your overall health. Our team of dentists and experienced staff are respected for their commitment, passion and skill, but our patients know us for our genuine care.
Our patients have become accustomed to receiving the finest in quality dentistry, friendly service, and excellent value for money – and that's never going to change!
Our practices are all about improving, and ensuring that our patients remain happy, feel welcome, and leave with a lasting smile on their face. That's why it's our pleasure to welcome you in to enjoy our state-of-the-art premises. You'll be able to receive the treatment you deserve with the latest technology and equipment.
So many reasons why you'll love Smiles Unlimited
You're our first priority
Over many years of practice, our patients have always been our first priority, enjoying the finest in quality dentistry, friendly service and excellent value for money.
You'll feel at home
Our friendly team will welcome you in, offer you a coffee and make you feel at home before every appointment.
Equipped for emergencies
We believe that dental emergencies should be addressed as soon as possible, that's why we have extended hours to provide treatment when you need it. If you need a tooth replaced, we will make sure you leave with a new tooth on the same day.
Best of two worlds – luxury and value
Our new rooms are fit out with only the best for our patients, ensuring they feel welcome and comfortable, while maintaining a price that will make everyone smile.
Cutting edge technology
Smiles Unlimited has all the essentials and more, including using state-of-the-art equipment and the latest technology available worldwide.
High standards
Your health and safety is important to us, that's why we guarantee that all our instruments are disinfected and sterilised after each and every use, following strict sterilisation guidelines.
Associations & Endorsements
The Smiles Unlimited Family Dental Implant & Orthodontic Centres are associated with a number of professional organisations who recognise and endorse Smiles Unlimited for the remarkable contribution they make to dental care in both the Fairfield and Greater Sydney regions.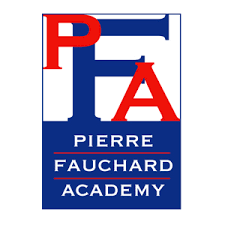 Subscribe To Our News letter
We send out only useful suggestions, no spam!