What are Porcelain Inlays?
Smile naturally
Porcelain inlays are a natural-looking type of restoration for a tooth that is too damaged to support a filling, but not so much that it requires a dental crown. It is intended to repair the tooth's chewing surface offering a well-fitting, stronger lasting reparative solution to tooth decay. Porcelain inlays are more durable than amalgam or composite fillings and less expensive than crowns.
Reasons for inlay restorations:
Broken or fractured teeth
Cosmetic enhancement

Decayed teeth

Fractured fillings

Large fillings

What is the difference between an inlay and an onlay?
Dental inlays are restorations for the back teeth that have a mild to moderate amount of decay or where there is damage to the indented top surface. Onlays are used to treat decay that extends to one or more of the cusps.
What is involved in getting an inlay?
An inlay procedure usually requires two appointments. Your first appointment will include taking several highly accurate impressions (moulds) that will be used to create your custom inlay and a temporary restoration.
While the tooth is numb, the dentist will remove any decay and/or old filling materials. The space will then be thoroughly cleaned and carefully prepared, shaping the surface to properly fit an inlay restoration. A temporary filling will be applied to protect the tooth while your inlay is made by our dental laboratory.
At your second appointment, your new inlay will be carefully and precisely cemented into place. A few adjustments may be necessary to ensure a proper fit and that your bite is comfortable.
Good oral hygiene practices, a proper diet, and regular dental visits will help in the life of your new inlay.
Associations & Endorsements
The Smiles Unlimited Family Dental Implant & Orthodontic Centres are associated with a number of professional organisations who recognise and endorse Smiles Unlimited for the remarkable contribution they make to dental care in both the Fairfield and Greater Sydney regions.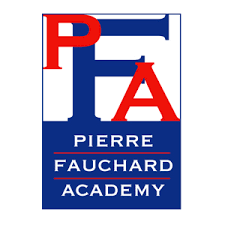 What Our Clients Say Locally On
I highly recommend Dr. Nabil Matti as our family dentist. His expertise, gentle approach, and genuine concern for his patients make every visit a positive experience. The staff is friendly, the clinic is immaculate, and Dr. Matti's professionalism instills confidence in our dental care. Our family is grateful to have such a trustworthy and skilled dentist.
Dr. NABIL MATTI IS BEING MY DENTIST FOR THE LAST 15 YEARS. HE IS AN HONEST AND VERY PROFESSIONAL DENTIST
To me he is a good Doctor professional and understanding
Very good service and nice staff 🥰
Best service and advice. High quality work.
Dr Matti and his team are amazing. Very professional yet friendly. I have a slight fear of dentists and he explained everything step by step, was caring and made me feel at ease at my apts and during my treatment. Highly recommend. If I can give 20 🌟 I will! Thank you all very much.
Subscribe To Our News letter
We send out only useful suggestions, no spam!