Porcelain Veneers Sydney
Transform Your Smile With Porcelain Veneers in Sydney
Improve the colour, shape and position of your teeth with porcelain veneers in Sydney. Smiles Unlimited will work with you to choose the precise shade of porcelain to give you the right colour to improve a discoloured tooth or help make a chipped tooth look intact again.
With regular care and attention, veneers can maintain their original shine and condition for many years.
What's the difference between dental bonding and porcelain veneers?
Dental bonding is a tooth-colored (composite) resin that is light activated and done in one visit at our practice – no need for anesthesia and there is little tooth reduction. Porcelain veneers are very thin veneers of porcelain that are bonded to your teeth and are stronger than dental bondings and less prone to staining.
How are teeth prepared for a veneer?
To make sure that the veneer can be bonded permanently in place, a tiny amount of the shiny outer enamel surface of the tooth is removed. This will be the same thickness as the veneer to be fitted, so the tooth will remain the same size. A local anesthetic may be used to make sure that there is no discomfort, but often this is not necessary. The colour of the surrounding teeth is matched on a shade guide to make sure that the veneer will look entirely natural.
Associations & Endorsements
The Smiles Unlimited Family Dental Implant & Orthodontic Centres are associated with a number of professional organisations who recognise and endorse Smiles Unlimited for the remarkable contribution they make to dental care in both the Fairfield and Greater Sydney regions.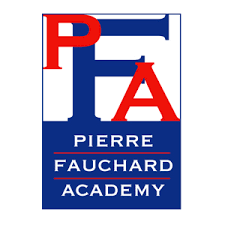 Veneers
What Our Clients Say Locally On
I highly recommend Dr. Nabil Matti as our family dentist. His expertise, gentle approach, and genuine concern for his patients make every visit a positive experience. The staff is friendly, the clinic is immaculate, and Dr. Matti's professionalism instills confidence in our dental care. Our family is grateful to have such a trustworthy and skilled dentist.
Dr. NABIL MATTI IS BEING MY DENTIST FOR THE LAST 15 YEARS. HE IS AN HONEST AND VERY PROFESSIONAL DENTIST
To me he is a good Doctor professional and understanding
Very good service and nice staff 🥰
Best service and advice. High quality work.
Dr Matti and his team are amazing. Very professional yet friendly. I have a slight fear of dentists and he explained everything step by step, was caring and made me feel at ease at my apts and during my treatment. Highly recommend. If I can give 20 🌟 I will! Thank you all very much.
Subscribe To Our News letter
We send out only useful suggestions, no spam!