Sedation Dentistry
Scared or anxious about visiting the dentist?
Don't worry, it's quite normal to be nervous of your dental appointment… But what if you're really anxious, and it's stopping you from getting your teeth done?
Replace your negative feelings with effective results, leaving you smiling and showing off the smile you deserve to have.
Smiles Unlimited offers sedation dentistry to patients who are scared or anxious about their regular dental appointment or who might be concerned about invasive or prolonged procedures.
What is sedation dentistry?
Sedation dentistry is a safe and effective procedure in which the patient is offered medication to help them relax during their dental treatment. This is ideally suited to people who are very anxious about dental visits, people with a fear of needles, or people struggling with sensitive gag reflexes.
We recommend sedation dentistry for people who:
Are afraid of visiting the dentist
Are scared of needles
Are unable to sit still for long periods
Have a profound gag reflex
Have a low pain threshold
Are undergoing a long or invasive dental procedure, such as fitting veneers or crowns, wisdom teeth removal and implant placement.
What types of Sedation Dentistry are available?
IV Sedation (Twilight Dentistry)
Inhaled Minimal Sedation (Laughing gas)
Oral Sedation (Medication)
Is Sedation Dentistry Safe?
Any form of sedation is only administered by a highly qualified and specially accredited dental practitioner. We take the utmost care to prepare the correct dosage and monitor your reaction, and we'll discuss your medical history before administering any medication.
All dentists at Smiles Unlimited can administer nitrous oxide (laughing gas) and oral sedations, and Smiles Unlimited has an accredited IV Sedation specialist on site to perform IV Sedation dentistry.
Is dental anxiety stopping you from getting treatment on your teeth?
Maybe you've had a bad experience in the past, seen one too many Hollywood movies, or simply have a phobia of going to the dentist. Smiles Unlimited is here to help.
Talk to one of our friendly staff. Our dentist can assess whether you're a suitable candidate, and we can explain the procedure in full.
Associations & Endorsements
The Smiles Unlimited Family Dental Implant & Orthodontic Centres are associated with a number of professional organisations who recognise and endorse Smiles Unlimited for the remarkable contribution they make to dental care in both the Fairfield and Greater Sydney regions.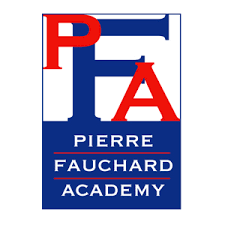 What Our Clients Say Locally On
I highly recommend Dr. Nabil Matti as our family dentist. His expertise, gentle approach, and genuine concern for his patients make every visit a positive experience. The staff is friendly, the clinic is immaculate, and Dr. Matti's professionalism instills confidence in our dental care. Our family is grateful to have such a trustworthy and skilled dentist.
Dr. NABIL MATTI IS BEING MY DENTIST FOR THE LAST 15 YEARS. HE IS AN HONEST AND VERY PROFESSIONAL DENTIST
To me he is a good Doctor professional and understanding
Very good service and nice staff 🥰
Best service and advice. High quality work.
Dr Matti and his team are amazing. Very professional yet friendly. I have a slight fear of dentists and he explained everything step by step, was caring and made me feel at ease at my apts and during my treatment. Highly recommend. If I can give 20 🌟 I will! Thank you all very much.
Subscribe To Our News letter
We send out only useful suggestions, no spam!