Professional Teeth Whitening Sydney Services
Add Sparkle To Your Smile From Sydney Teeth Whitening Dentist
Teeth whitening can restore and brighten your smile. Whether you choose an in-office tooth whitening procedure at our Fairfield and Gregory Hills clinics or a Smiles Unlimited home whitening kit, your teeth can be dramatically whiter.
The in-office dental whitening procedure can be done in one appointment and is a safe and effective form of bleaching. At Smiles Unlimited, you can enjoy immediate results and a younger, whiter smile without the wait times!
Our simple, non-invasive teeth whitening Sydney treatment will minimise sensitivity and provide quick and noticeable results.
We recommend that all patients complete a hygiene appointment prior to undertaking the in-office dentist whitening procedure. This ensures that your teeth surfaces are clean before treatment for the best results. You will also be provided with a complimentary home maintenance kit, which we always have in stock, available and ready for you to use whenever you want.
Speak to us today about our complimentary Smile evaluation and get that smile that sparkles brighter and whiter.
How long does Teeth Whitening last?
When you have professional teeth whitening by a dentist and follow the professional care advice we give you after your treatment, your procedure will last for many years. If you don't use your home maintenance kits, smoke, or drink lots of tea, coffee, wine, or soft drinks, the results will not last as long. It is recommended that you continue to visit us regularly for a professional clean as this will help maintain bright, white teeth for longer and remove discolouration that builds upon the enamel of your teeth over time.
How can I Remove Stains From My Teeth?
Tooth discolouration caused by smoking, poor dental hygiene and food and drink can be improved by a professional scale and clean. Teeth whitening is recommended for discolouration that has occurred with age. When discolouration has been caused by enamel thickness or disease/sickness, we will need to take a tailored approach to either lighten or mask the damage.
Should I choose Professional Whitening Treatment or use a Home Whitening System?
Whitening can be performed by your dentist in the practice or at home. Over-the-counter whitening treatments may be less expensive, but they require a longer treatment period and the risks of gum irritation or damage to previous dental work are increased. For quicker and more reliable results, speak to us about in-office whitening or laser whitening. Results from a dentist-supervised whitening procedure can last anywhere from one to five years (depending on your eating, drinking or smoking habits).
What happens during the in-office Whitening Procedure?
We are proud to offer Philips Zoom! teeth whitening procedures at both our Fairfield and Gregory Hills clinics. The Zoom! treatment can give dramatic results in as little as 45 minutes. During the procedure, one of our experienced dentists will apply a layer of advanced whitening gel to your teeth, and then shine a blue LED light into your mouth to help speed up the whitening process. Your dentist will repeat the procedure three times in the 45 minute procedure to give you the best possible results.
The price of the take-home whitening kit is included in the cost of your treatment. It provides you with post-treatment gel to protect your teeth from unnecessary sensitivity from the bleaching procedure, and a custom moulded mouth tray to give you the safest and most comfortable at-home whitening experience.
Associations & Endorsements
The Smiles Unlimited Family Dental Implant & Orthodontic Centres are associated with a number of professional organisations who recognise and endorse Smiles Unlimited for the remarkable contribution they make to dental care in both the Fairfield and Greater Sydney regions.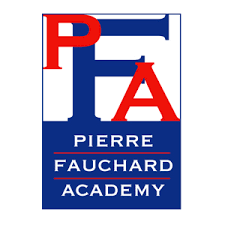 Internal Whitening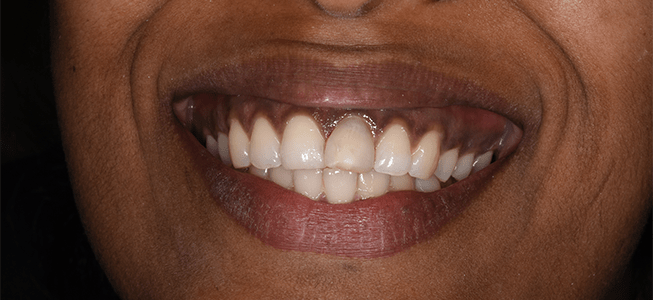 What Our Clients Say Locally On
I highly recommend Dr. Nabil Matti as our family dentist. His expertise, gentle approach, and genuine concern for his patients make every visit a positive experience. The staff is friendly, the clinic is immaculate, and Dr. Matti's professionalism instills confidence in our dental care. Our family is grateful to have such a trustworthy and skilled dentist.
Dr. NABIL MATTI IS BEING MY DENTIST FOR THE LAST 15 YEARS. HE IS AN HONEST AND VERY PROFESSIONAL DENTIST
To me he is a good Doctor professional and understanding
Very good service and nice staff 🥰
Best service and advice. High quality work.
Dr Matti and his team are amazing. Very professional yet friendly. I have a slight fear of dentists and he explained everything step by step, was caring and made me feel at ease at my apts and during my treatment. Highly recommend. If I can give 20 🌟 I will! Thank you all very much.
Subscribe To Our News letter
We send out only useful suggestions, no spam!