Partnership with Dr Derek Mahony, Full Face Orthodontics
Transforming faces through Orthodontics innovation in Gregory Hills.
Smiles Unlimited is proud to partner exclusively with Dr Derek Mahony of Full Face Orthodontics to provide the highest quality orthodontic treatment to Sydney's south-west.
Sedation dentistry is a safe and effective procedure in which the patient is offered medication to help them relax during their dental treatment. This is ideally suited to people who are very anxious about dental visits, people with a fear of needles, or people struggling with sensitive gag reflexes.
Dr Derek Mahony,
Specialist Orthodontics and Dentalfacial orthopaedics
Dr Derek Mahony is a world-renowned Registered Specialist Orthodontist and expert in Dentofacial Orthopaedics. Over his 25+ years' experience, he has trained thousands of dentists, has obtained an impressive collection of different qualifications relating to orthodontics in multiple countries and continues to see an average of 250 patients a week.Orthopedics.
Dr Mahony focuses on 'facial profiling'. That is, it's not just about straight teeth, but beautifully structured faces. His methods involve working with your teeth and jaw to transform your facial profile and improve your airways, minimising the need to remove teeth while improving the health of your temporomandibular (jaw) joints.
He has also appeared on 60 Minutes to speak about orthodontic treatments, has been an invited Keynote Speaker in over 100 countries, and serves as a contributing editor to the Journal of Clinical Pediatric Dentistry, International Orthodontic Journal, and Spanish Journal of Dentofacial
Orthodontics doesn't only require specialty training – it requires the experience and creativity of experts to achieve the best possible results, which is where Full Face Orthodontics comes into their element. They are ranked among the top three orthodontists in Sydney, and specialise in providing a wide range of state-of-the-art creative orthodontic solutions, including Myobrace, Invisalign, and Incognito hidden braces.
Full Face Orthodontics provide orthodontic treatments which can transform not just your teeth, but your facial profile, airways, and overall oral health. The team of highly experienced orthodontic professionals are dedicated to providing quality care which yields gorgeous and long-lasting results.
Full Face Orthodontics are experts in dental sleep medicine, which focuses on the diagnosis and treatment of sleep-disordered breathing (such as snoring, grinding, and obstructive sleep apnoea (OSA) to help improve your quality of rest and bring about the many health benefits that come with a good night's sleep.
Start your transformation with Smiles Unlimited and Dr Derek Mahony.
Contact us today to arrange your orthodontic consultation with Dr Derek Mahony and discover how you can reveal your best smile at Smiles Unlimited Gregory Hills.
Associations & Endorsements
The Smiles Unlimited Family Dental Implant & Orthodontic Centres are associated with a number of professional organisations who recognise and endorse Smiles Unlimited for the remarkable contribution they make to dental care in both the Fairfield and Greater Sydney regions.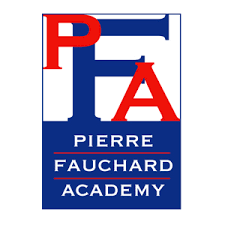 What Our Clients Say Locally On
Subscribe To Our News letter
We send out only useful suggestions, no spam!