Dentistry Services Bonnyrigg Heights
Be a part of our growing family!
Smiles Unlimited general dentistry services is a full-service dental office that offers a wide range of smile enhancement treatments and dental hygiene solutions. Our dentists at Smiles Unlimited are dedicated to making you look and feel like a celebrity!
From specialised treatments in a well-maintained and sanitized office to emergency dentist services and emergency care, Smiles Unlimited strives to give you the best in smile makeovers and restorative procedures.
We have a dedicated and compassionate team of professionals and employ a unique approach to dentistry! We use innovative treatment practices using cutting-edge technology to provide our clients with the top-notch standard they deserve. Smiles Unlimited is dedicated to providing the highest quality cosmetic dentistry services and strives to make your day worth smiling.
Specialized Treatment From Our Dental Experts
We plan meticulously and provide specialized treatments that are tailored to your unique requirements. We strive to produce exceptional outcomes every time!
Our dental experts can handle all of your dental care and cosmetic dentistry requirements at our modern dental facility near Bonnyrigg Heights. Our state-of-the-art facility is equipped to handle all of your dental care needs.
Our committed and friendly orthodontics team enjoys getting to know our patients and treating them as if they were members of our own family.
Smiles Unlimited provides sophisticated dental services to meet your every dental requirement. Smiles provides both adult and children dentistry care and preventative services such as gum and teeth cleanings.
Our Professional Dental Services
Smiles Unlimited Dental Services will assist you if you have any inquiries regarding your dental health or any other worries concerning your smile. We have professional dentists and all the services you would expect from a reputable and trustworthy family dental clinic near Bonnyrigg Heights.
Dental Implants

Repair Filings
Wisdom Tooth/Teeth Removal
Braces
Children's Dentistry
Crowns and Bridges
Dentures
Occlusal Splints
Root Canal Treatments
Gum Treatments
Laser Teeth Whitening
Emergency Dentistry
All the dental services you need in one facility!
There's no reason to live your life dissatisfied with the appearance of your teeth. Smiles Unlimited is the right choice for individuals seeking dental care solutions to improve their smiles. Smile with teeth that look great – whenever, wherever!
Associations & Endorsements
The Smiles Unlimited Family Dental Implant & Orthodontic Centres are associated with a number of professional organisations who recognise and endorse Smiles Unlimited for the remarkable contribution they make to dental care in both the Fairfield and Greater Sydney regions.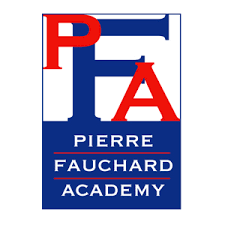 What Our Clients Say Locally On
Subscribe To Our News letter
We send out only useful suggestions, no spam!